In a modern, architectural and exotic city, a monkey multiplies and its need for water increases. He must reach the ocean. You play a monkey who must find water in a modern city (a mix of Brasilia and Saint-Nazaire).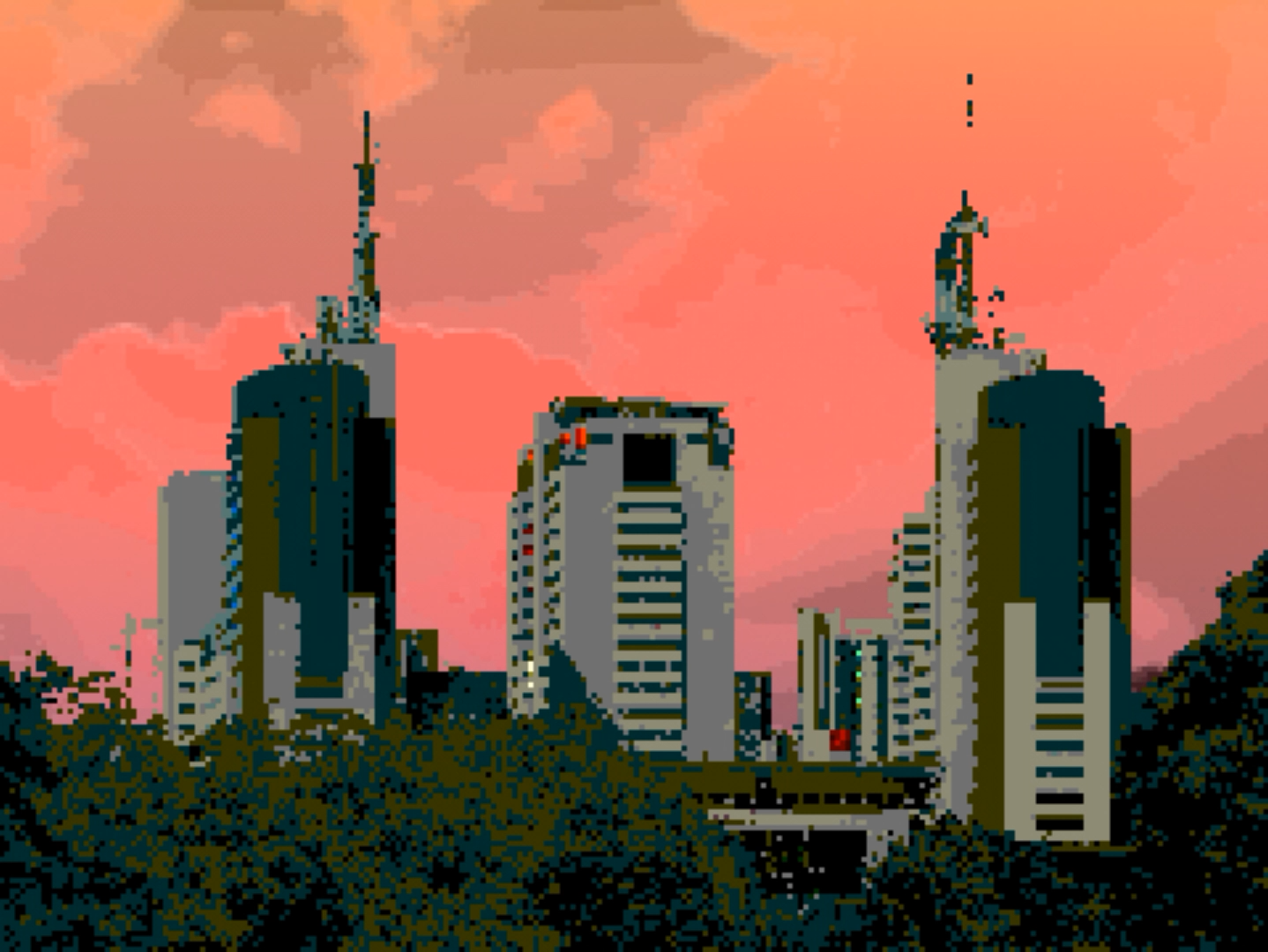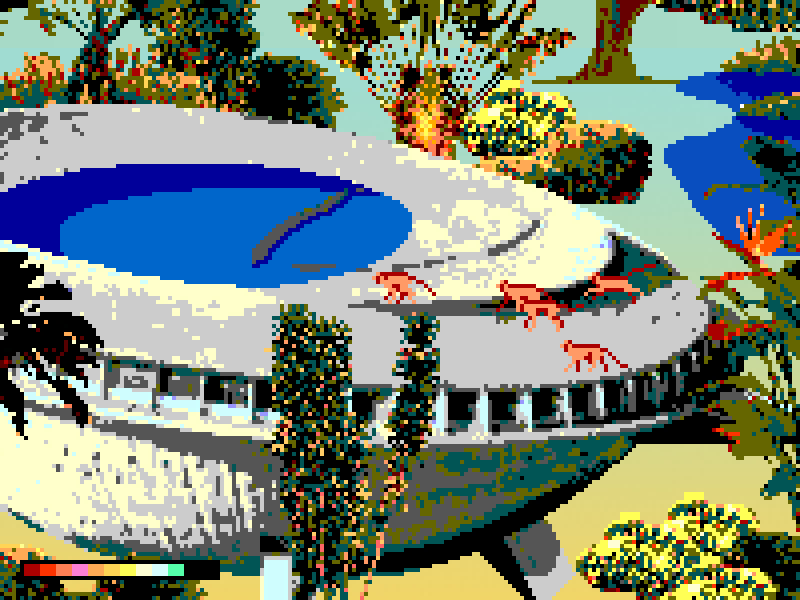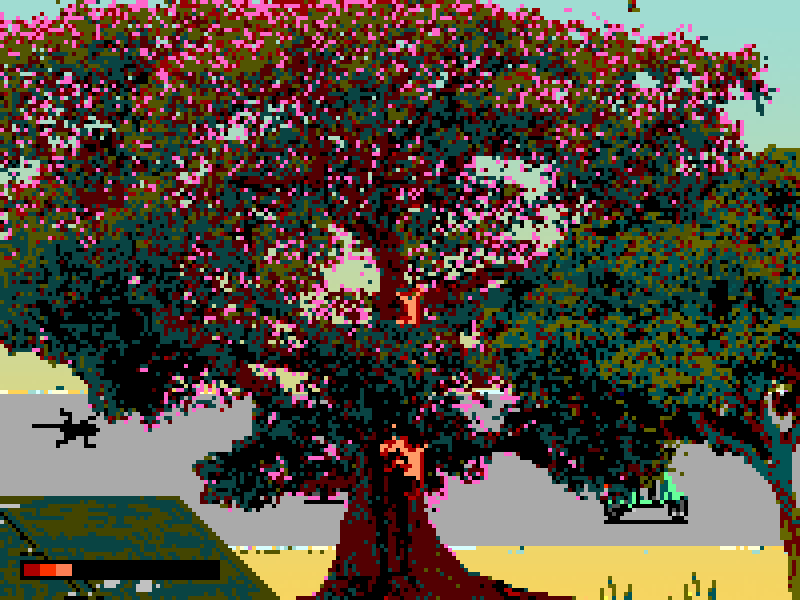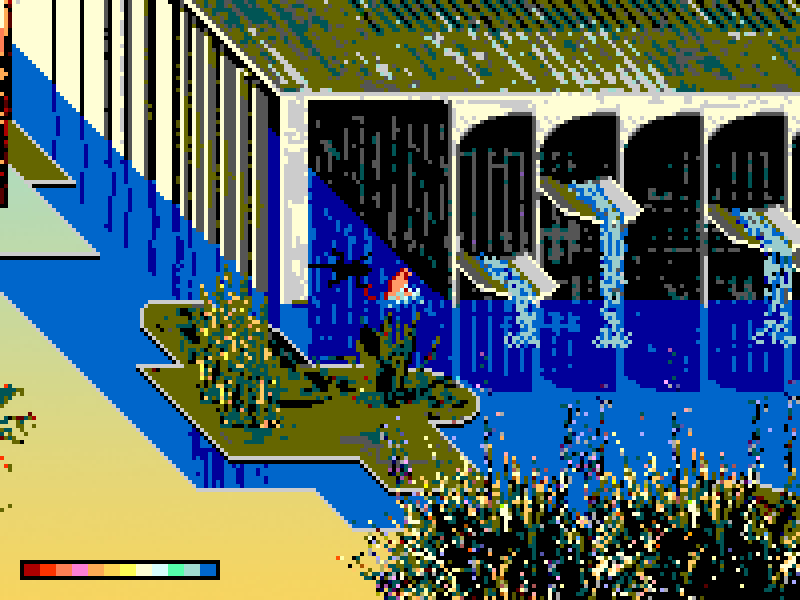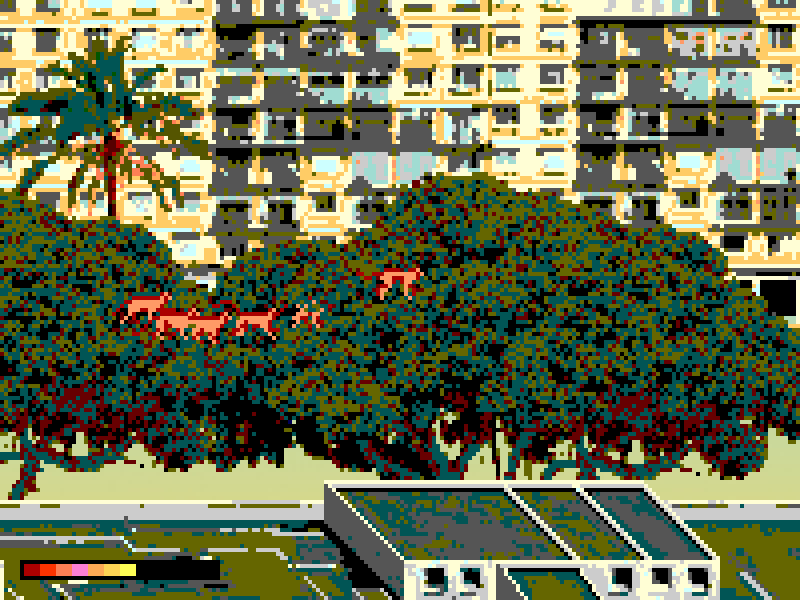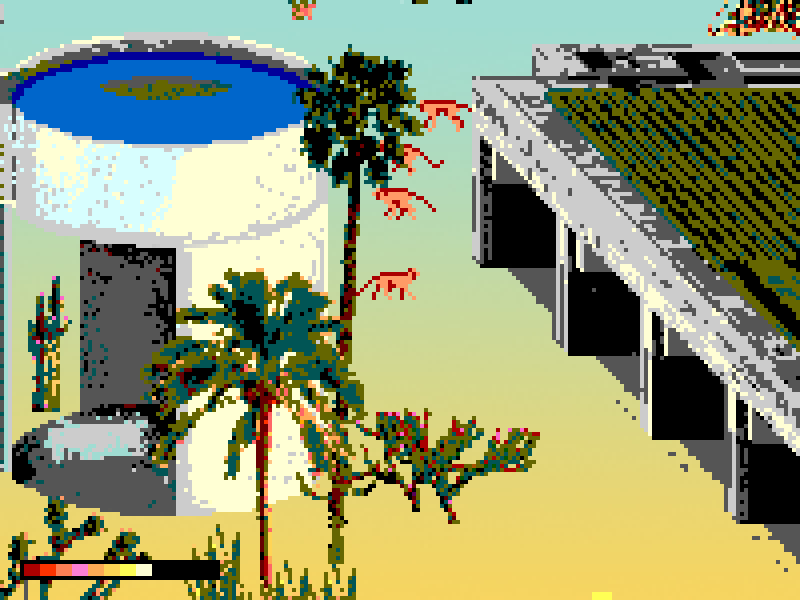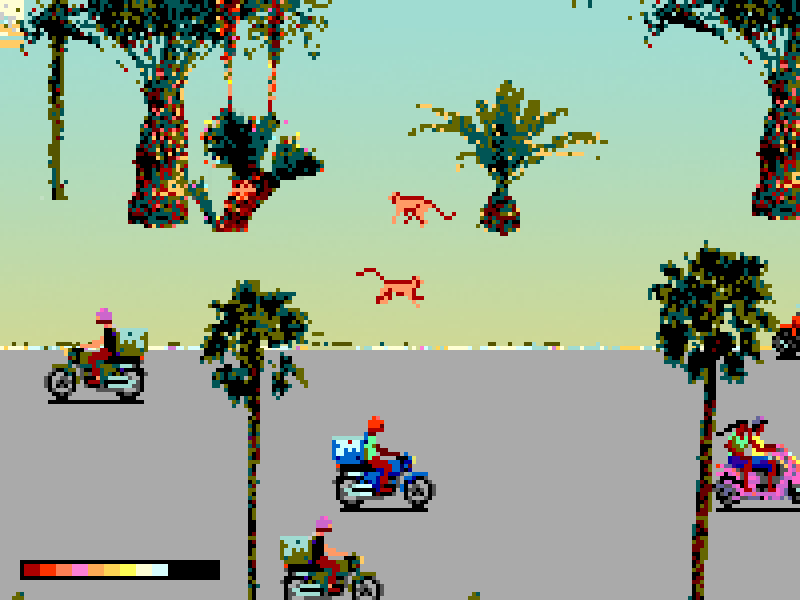 a platformer in isometric 3D landscape
You must climb buildings to find water points and cross roads while avoiding mopeds riding at different speeds. The monkey is constantly multiplying during the game and you quickly become a group of monkeys, what increases your strength but also your need for water.
The monkey is constantly multiplying at a pace of one new monkey every 5 seconds. You play the leader of the group and guide your monkeys throught the city. The more monkeys you have, the more chances you will have to pass throught the crowded streets, but your need for water is largely increasing. The point is to make an intelligent management of your monkeys to be able to survive.
Monkeys are messy, they can fall from buildings and trees, choose to dive into water, stand still, or run like crazy. Grouping them well or using their failures is essential to progress and cross the busy roads. Warm Monkey's extremely precise gameplay enables smooth and reliable execution of all these elements.
Warm Monkey's landscapes are created from an image bank collected during research on Brasilia and Saint-Nazaire. The photographic source then disappears in the extreme simplification of their pixelation. Every pixel is essential. The images' minimal definition retains its properties regardless of the size and resolution of the support.
The compositional practice of sound collage and loops is blended with traditionnal instruments in order to create an exotic, concrete and unique atmosphere. Warm Monkey is a musical mosaic in osmose with the visual, the rhythm and game mechanics.
The modern architecture, the exotic vegetation and the history of Brasilia and Saint-Nazaire impregnate the game. The isometric 3d landscape is full of labyrinthine paths, extraordinary gardens and urban traps. Guide your group of monkeys with reflexion and precision towards water spots through the exuberant pixel mosaic. Climb, jump, dive, and find the best way to reach the shore before you end up dehydrated.